Is there anything better than a clean, shiny car? Trust your vehicle to our skilled team of detailers.
We have a full range of detail packages available and offer our services for all makes and models of vehicles. For further information, please contact our Service Department at (403) 253-0338.
Keep your vehicle looking as good as new with one of our Spa Packages!
Spa Packages:

    1.Exterior Wash and Wax 

        Clay bar removal of contaminants such as sap/tar
        V
acuum interior
        $129.95

    2.Full Exterior 3-Stage Power Polish
        Exterior hand wash and dry
        Vacuum interior
        Clean all glass
        Power polish
        $249.95 
   3.Deluxe Auto Spa
        Exterior hand wash and dry
        Clean all door frames
        Shampoo all carpets and mats
        Clean and wipe down interior
        Clean out vents and hard to reach areas
        Clean all glass
        $249.95*
        *$274.95 for X5, X6, 7 Series  
  4.Ultimate Spa
- Includes Deluxe Auto Spa plus the following:
        Engine shampoo
        Clay bar removal of contaminants such as sap/tar, plus paint sealant
        Rim clean and tire dressing
        Leather clean and condition
        $399.95 with exceptions*
        $424.95 for X5, X6, 7 Series   
5.Spot treatments and Tree Sap removal
        Straight time rate: $74.95 per hour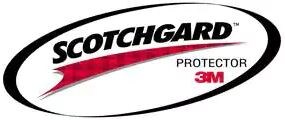 BMW Certified 3M Paint Protection Film
Paint Protection Film (PPF) is a clear urethane adhesive film that is used to protect the paint finish on a vehicle's impact area, such as the hood and the bumper. This invisible film is strong and durable, providing protection from nicks, stone chips, abrasions and bumper scuffs.
STANDARD COVERAGE PACKAGE $1095

 





    Hood (18 inch)
    Fenders
    Mirrors
    Full front bumper
    *optional: Pro Series film add $400

M SPORT PACKAGE COVERAGE $600




    Rockers
    Door bottoms
    Rear impact areas




PRO COVERAGE PACKAGE $2095



    Full hood
    Full fenders
    Full front bumper
    Mirrors
    *includes Pro Series film

Additional Add-Ons




(please ask for pricing)




    Roof & A pillars
    Luggage area
    Door cups
    Headlight/foglight film
    Headlight/foglight tint
Total Protection Package (TPP)
$1688.00
Fabric Protection
Maintains the fine quality of your interior by penetrating individual fibres in the fabric. It stops liquids from soaking in and repels dirt. Spills wipe up easily to avoid permanent stains. This treatment won't change the colour or texture of the fabric and it won't leave an odour.
Leather/Vinyl Protection
Conditions interior leather and vinyl. It protects against cracking and hardening by locking in essential oils and pigments. It prevents colour fading by screening leather and vinyl from the sun's powerful ultraviolet rays. A dashboard coated in its treatment receives a flat satin finish that eliminates glare and reduces dust.
Paint Protection
A long-lasting sealant that enhances the paint's clear coating. It protects paint from fading by reflecting ultraviolet rays. Its durable finish leaves the surface significantly smoother, so you won't need to wax.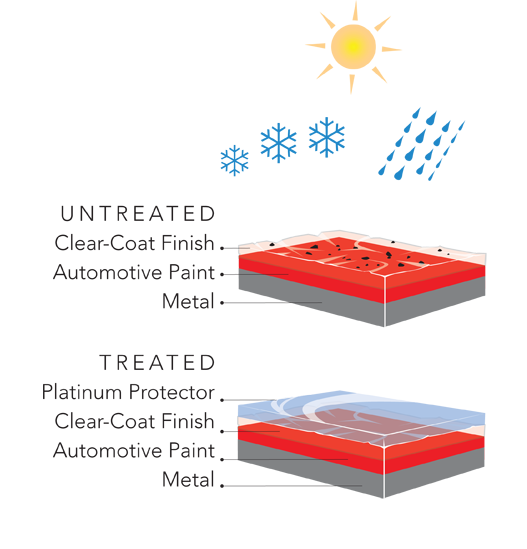 TPP Quick Installation Video
Schedule Service